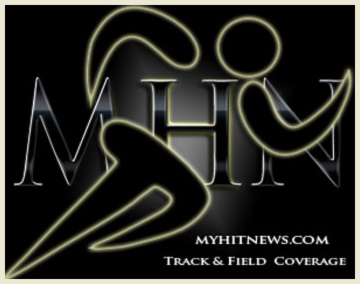 My apologies to viewers for MyHitNews.com being offline for a couple of weeks.
I decided to move all of my web sites after my former host's server crashed and their attempt to repair the server left me unable to recover approximately six weeks of posts. So that means basically all of my updates to the Nebraska high school football class of 2013 are gone.  I will not attempt to replicate.
2013 Nebraska High School Track & Field Preview
Looking forward, I'm with a much better webhosting company and my favorite time of the year—track season—is upon us. Hopefully, the weather will soon turn for the better, because the 2013 field of Nebraska high school boys and girls track stars shows good potential for delivering a bunch more all-time top ten performances and even some state records.
Next weekend, I will be posting a preview of the 2013 Nebraska High School Track & Field Season. I also plan to attend a several meets this year to capture on video the current stars and, hopefully, some rising stars, too.  
Notice:  For those of you—in the past six weeks or so—that have sent me updates and info on the class of 2014/'15 football prospects or basketball top 25 nominations, please resend your info to myHitNews@yahoo.com.
Contributors Welcomed
As always: Anyone is welcomed to contribute to myHitNews.com through their submission of articles, pictures and/or video or by simply commenting on a post. Thanks to all of those that have contributed in the past.