2010 Track Season Set To Bring Lots of All-time Top Ten Marks and Records

myHitNews
Flash:
Hot

Athletes Inside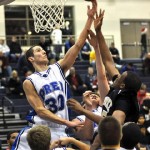 Cole Martin—
On Tuesday night, the Creighton Prep Junior Jay tallied 40 points against No. 1 ranked Omaha Central by sinking an astonishing 13 out of 14 shots from the field—that's stroking it at a rate of 92.9%! Hitting on all 6 of his field goal attempts and dropping in all 7 of his free-throws, Martin's only miss of the night was from behind the arc, where he found the bottom of the net on 7 out of 8 tries.
That's epic
,
brother
. His performance was so hot I burnt my fingers just typing about it
—
"Ouch!"
Martin's night has to rank right up there with some of Nebraska's all-time best indivdual performanes in high school basketball.
Creighton Prep 74 Central 65.
Track & Field Best for 2010
Speaking of all-time performances: Indoor track and field season is already upon us and the outdoor season is just around the corner. Last year we saw a significant number of boys and girls etch their names onto the all-time top ten chart for their event(s). Some of the athletes setting those marks–even breaking a couple of state records–will return to the oval and field this season: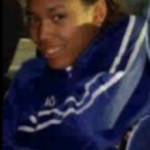 LaQue Moen Davis–The Omaha Central sophomore sensation hit all-time marks in the long jump, 300 meter hurdles and 100 meter hurdles. She set the state record in the triple jump. Now a junior, Moen-Davis attends Omaha North. How will her move to North affect her performance this year?
Morgan Woitzel and Claire Nichols–Millard South's two freshmen phenoms from last year will take the girls 400 meter event to a whole new level before their careers are finished. Woitzel set a girls class A 400 meter record last year and Nichols was the 2009 State Meet All-Gold 400 meter champ. The two teammates will be duking it out again. Will the sophomores set new record marks this year?
Bethany DeLong– The Laurel Public District 54 sprinter and long jumper owns all-time marks in the 100, 200 and long jump. Can the Class C senior finally claim All-Gold at this year's state meet?
Stephon Washington–Omaha Burke's three-time State Meet 300 meter hurdle champion owns all-time marks in the event. However, a football injury he suffered last season could hamper his 2010 efforts on the track. If healthy enough, he could set a state record in the 300 and be a top contender in any of the sprint races.
Tyler Wullenwaber–The Nebraska walk-on football player from Centennial hit the all-time charts by leaping over 24 feet in the long jump. Can he make it to 25 or better?
Radlell Nared and Thomas Hodges —The Omaha North sprinters were two of the best last year, Nared won State Meet All-Gold in the 100 and Hodges was runner-up. They may not have hit the all-time charts last season but both seniors are capable of doing just that in 2010.
Brandon White–The Westside 400 meter sprinter was the 2009 State Meet All-Gold 400 meter champ. White showed enough form and time (an electronic 49.07 at the state meet) to contend for some all-time marks this year.
On paper this track season looks like it will produce a slew of all-time top ten marks and some state record performances. Like always–weather will greatly influence the types of marks that we will see this season. We can only hope for some good early spring weather so that these outstanding track and field athletes can truly shine.
Note: Indoor track meets available to high school participants in 2010  began in January. A couple of meets are scheduled this month and several more in March. Unfortunately, not a lot of Nebraska high school track and field athletes participate in these indoor meets. The earliest outdoor meets available are set to begin in late March.
Sponsred by Hit Highlights.com

Great Highlight Videos

www.hithighlights.com