The Husker Nation Puts on Full Court Press To Help One of Their Own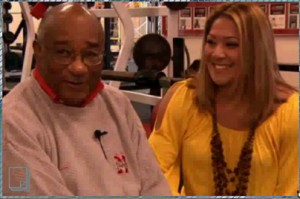 Good News! On Monday morning, February 15, 1968 Olympic Gold and Bronze medalist Charlie Greene underwent kidney transplant surgery at the University of Nebraska Medical Center Hospital located in Omaha Nebraska. The former Husker great has been suffering from failing kidneys for the last two years and has been undergoing dialysis treatment since that time. According to reports, the surgery went well and Greene is recovering in the intensive care unit.
    The next ninety days will be critical to his recovery as complications from the surgery are most likely to occur during this period.
   myHitNews first mentioned Greene's need for a kidney back in September of '09. Subsequently, we did a follow up story in December. However, it was not until last week–after the appearance of an outstanding article written by Huskers.com's Randy York and the release of a video featuring Tom Osborne–that the ball really began to move for Greene.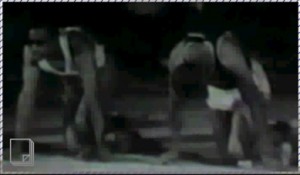 York, in his Husker N-sider column, wrote a beautiful article titled "Once the World's Fastest Man, Charlie Greene Now Needs a Kidney Transplant," where he talked about the recent trials and tribulations of this once great Olympian and how he continues to give back to his community and to the University of Nebraska despite his poor health. In a addition to the article, a video featuring Tom Osborne and some past and present Husker athletes, coaches and Greene himself was released in support of finding a kidney donor for Greene. This concerted effort by the Husker Nation lead Omaha, Nebraska television station  KETV Channel 7  to air a piece–this past Sunday night–about Greene's need for a kidney donor. 
   Within an hour after airing the segment, Greene's family received a call from the University of Nebraska Medical Center saying that they found a donor kidney match for Charlie Greene.
  Thank God and best wishes to Charlie Greene and his family. May he have a speedy and full recovery. And thanks to all those in the Husker Nation who helped to make this happen–special thanks to Tommy Wade.
If you have not read the Randy York article on Greene or seen the video, you can check them out here .