By Will Cummings
myHitNews.com
Yusef Wade 2009 Highlight Video Release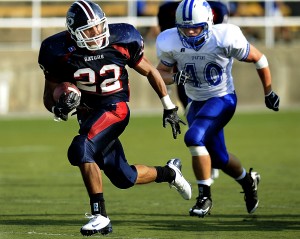 I recently had the pleasure of putting together a 2009 season highlight video for Lincoln North Star DB/RB Yusef Wade. Consequently, the more I look at Wade's  athleticism and play making ability on film, the more I am convinced that if this young man stays healthy and continues his commitment to being the best he can be, he will soon mature to become a tremendous asset for  some college football program.
   There is a lot to be impressed with when you see Wade on film. but the most prominent and most promising attributes that come across on film are his quickness, burst speed, and balance. Package these innate skill sets and his strong work ethic along with some good coaching, a substantial strength and conditioning program to add a little more bulk and power and the sky is the limit for Wade.
   The most intriguing part to all this is Wade's potential to play on both sides of the ball as a cornerback on defense or a running back or all-purpose back on offense. Already with an offer in hand from D-1AA North Dakota, Wade also has several D-1A programs that continue to sincerely evaluate him in comparison to other prospects that they are considering. One school in particular has him "on the bubble" meaning that he is high enough on their board that he could be offered if someone de-commits or if they just decide through further film review and evaluation to pull the trigger on him.
    There is no doubt that Wade is a D-1A caliber player; nonetheless, his chances are long in getting picked up by a D-1A school at this late stage in the recruiting cycle. However, he is definitely at the front of the line of those still hoping and waiting on that phone call or knock at the door. The best thing he has going for him is his versatility to play offense or defense–I believe he has the vision and quickness to be a game-breaking RB at the next level but he also has the toughness, athleticism and burst speed to develop into heck of a cornerback.
   I wish Yusef Wade the best. He is truly an outstanding young man and a true warrior, who took full advantage of his opportunity to shine with his outstanding senior year performance.
Good luck, Yusef.

Check Out Yusef Wade's 2009 Highlights:
Get Your Highlight Video Made Right
This is a paid advertisement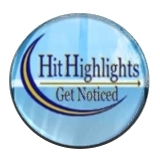 A well-madehighlight film will immediately showcase your abilities and skill-sets to recruiters and entice them to want to learn more about you.
Get it done right by Hit Highlights and Get Noticed! We upload your finished highlight video to the Internet for free.
Don't miss our Final End-of Season Sale days. You get 5 games edited for only $149.00 and fast turnaround time too.
Hurry! Offer ends November 30th, 2009 See more details here.