Get Your Highlight Video Made Right
This is a paid advertisement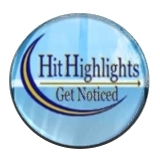 A well-made highlight film will immediately showcase your abilities and skill-sets to recruiters and intice them to want to learn more about you.
Get it done right by Hit Highlights and Get Noticed!  We  upload your finished highlight video to the Internet for free.
Don't miss our Final End-of Season Sale days. You get 5 games edited for only $149.00 and fast turnaround time too.
Hurry! Offer ends November 30th, 2009  See more details here.