Time to Start Making Our List and Checking It Twice

myHitNews.com's  2009/2010 Nebraska High School Basketball Prospect watch to begin Monday, November 23rd.
By Will Cummings

myHitNews.com 
   OK folks it's that time of the year when college coaches begin to finalize their recruiting classes. Therefore, as we did last year, myHitNews.com will follow the progress of all the football scholarship offers made by D-1A: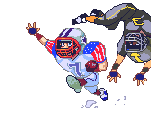 D-IAA; D-II and NAIA colleges. We will also list the athletes attending junior college to play football.
   If you take a look at last year's Nebraska HS Class of 2009 Football Prospect Offer/Commitment Board (here), you will see that there were a good number of D-1AA offers and a slew of D-II and NAIA offers. The only way for us to keep up with all the activity is to rely on you. So if you have solid information on a scholarship offer made to a class of 2010 Nebraska high school football player please:
Email myHitNews.com at myhitnews@yahoo.com
---
As of this moment, the listing below represents the the only known Nebraska high school student/athletes in the class of 2010 who hold football scholarship offers:
Note: For future reference, this Board can be found at the top of the page

under "Nebraska HS Football 

Class of 2010 Scholarship Offers/Commitments Board" or on the right sidebar under "Pages." We will keep it updated as the offers roll in.

 

Class of 2010
Scholarship Offers/Commitments Board


Division I-A

Name, High School

Ht, Wt

Pos

School

Committed"

C"













Andrew Rodrigues, Aurora
6-6, 310
OL 
Nebraska

C

Tyler Evans, Waverly
6-2, 180 
ATH 
Nebraska

C

Bryce Dietz, Lincoln North Star
6-5 285
OL
Ohio University

C

Jake Cotton, Lincoln SE 
6, 7, 265 
ATH? 
Nebraska 

 C

 
 
 
 
 

Division I-AA

Jese Hinz, Beatrice
6=4, 280
OL
North Dakota State

 C

Christian Dudzik 
5-11, 180 
ATH 
North Dakota State 
 
 Yusef Wade, Lincoln North Star
5-10, 175 
DB/RB 
North Dakota 
 
 
 
 
 
 
 
 
 
 
 
 
 
 
 
 
      

Division II

 
 
 
 
 
 
 
 
 
 
 
 
 
 
 
 
 
 
 
 
     

NAIA

 
 
 
 
 
 
 
 
 
 
 
 
 
 
 
 
 
 
 
 
 
 
 
 
 
       

Junior College