Nebraska vs. Wisconsin 2011 Big Ten Football Showdown: Outcome Difficult to Predict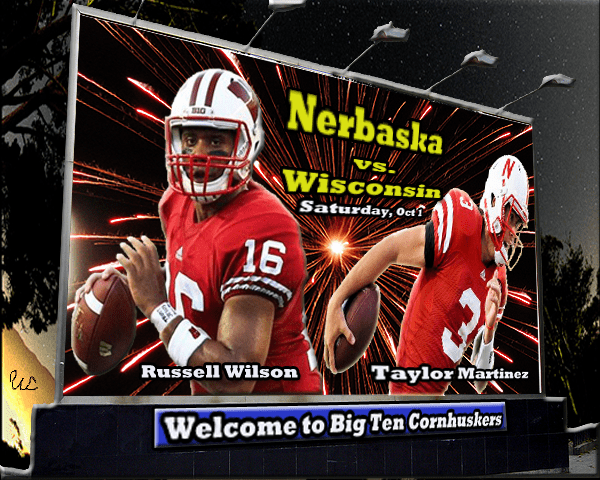 I know it's a little early, but all the same, "Welcome to the Big Ten Nebraska!"
Prediction – 2011 Big Ten  Football Champions: I'm still holding to the prediction I made last year – the Huskers will win the Big Ten their first year in the conference.
Prediction — Nebraska Overall Regular Season Record: Nebraska could run the table but more than likely they lose at least 1 game maybe 2 at the most (11-1 or 10-2).
Prediction — Nebraska vs. Wisconsin: It's too early for me to call this one. It will depend on how much improvement NU shows in their final two nonconference games. If they're clicking I favor them to win.  If they are not showing improvement along the line on both sides of the ball Wisconsin will be one of those loses.
Whether the Huskers win or lose the Wisconsin game they may end up facing the Badgers again for the championship. The Huskers will win that one.
I'm out of here.
Peace.