Millard South Comes Out Swinging to Take Out Top Dogs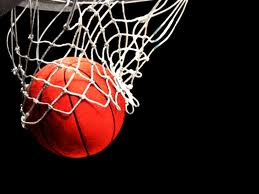 The 2010-2011 Nebraska high school basketball season got off to a rather surprising start this weekend with Millard South toppling preseason No. 1 Bryan and last year's reining Class A champion Central to win the OPS Jamboree.
2010 OPS Jamboree
All-Tournament Team
Kyler Erickson, Millard South
Reagan Fowler, Millard South
Akoy Agau Central,
TraDeon Hollins, Central
CJ Carter, Benson.
Who'd of imagined that, right now, the Patriots, under first year coach Tyler Cerveny, would be the No. 1 boys basketball team in the Nebraska? How long will the 3-0 Patriots be able to maintain their lofty status?  We will just have to watch, but one thing I do know: I've never seen an Eric Behrens coached team fail to improve as the season progresses. The Eagles have won four of the past five  Class A championships–so never count them out. Nonetheless, this well-coached senior-laden Millard South basketball team must be taken as a serious contender to the crown.
The Patriots were good enough to advance to the Class A state tournament last season—they are even better this year.  Guard Kyler Erickson is much improved–knocking down 19, 19 and 22 points in his first three games of the season. You can count on the Patriots to get stronger as the season rolls along and their state runner-up football team members like all-stater Quentin Urban, Elijah Tostenson and Blake Headley get their basketball legs underneath them.
Keep an eye out for:  Preseason N0. 1 Bryan. The Bears have been slowed by an injury to star plyar Galen Gullie. His return to action alongside DK Augustine and Reath Jiech will make them a very dangerous team. What will we ultimately see from first year Benson coach Donnie Johnson? The Bunnies have star power in UNO recruit CJ Carter and Avery Langford. Will Johnson be able to gel this talent into his system to produce a Class A championship contender?  It's a lot to ask for from a first year coach but the talent is there for Benson to make a state tourney run. I'm not counting out Omaha South with Duol Mayot but they look rough early. Finally, always be wary of Creighton Prep. The Junior Jays don't have much star power but they do have one of the best basketball coaches in the state with Josh Luedtke. If nothing else, Prep could be a spoiler for some teams.
Biggest Early Season Surprise: Expected to see Central's Akoy Agau to be much more of a force on offense this year.  As of yet he hasn't made much noise. Makes you wonder whether or not he might have been better served by not playing football this past season. Let's see if the big fella will get things going.
NOTE: MHN Early Season Top 25 Nebraska H.S. Basketball Prospects ranking to be released on December 12th, 2010.