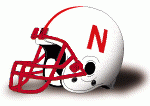 The final pieces to the Huskers' Big Ten football debut are about to unfold as late major changes to the coaching staff are in store.
Nebraska has already lost defefensive back coach Marvin Sanders but Husker fans can expect to see some interesting moves on the offensive side of the ball as well. Of course the most anticipated decision among many NU fans and followers is will Shawn Watson keep his job or will Shawn Watson be fired?  We shall know the answers soon – the decisions have already been made.
One thing is for sure: Husker football fans will have plenty of meat to chew on after the announcements are made – more than enough to keep their bellies full until next football season.
Related Links: