Opening Eyes and Dropping Jaws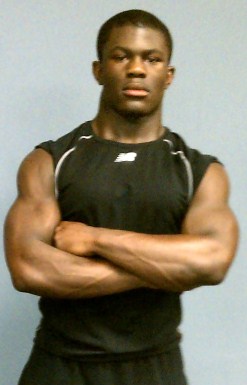 Hailing out of Roswell Georgia, a suburb of Atlanta, class of 2013 football player Andrew Kwateng may be on his way to being listed among the top running back prospects in the nation.  The only chink in his 166 pounds of armor is his height—listed at 5′ 7″. However, if the well-balanced and explosive sophomore's on the field exploits and early interest from D-1 college programs are any indications—that chink should easily bounce off him like so many of his would-be tacklers.
Kwateng gained over 1,400 all-purpose yards during his sophomore campaign at Roswell High School, even though he played second team behind another talented senior running back for most of the season.   It was not until late in the year, during state playoff time, that Kwateng really got a chance to shine, after the senior back was unable to play due to injury. As a result, in two state playoff games Kwateng gained 345 yards on 45 carries and scored three TDs against two tough Class 5A defensive teams.  
His sophomore performance for the Roswell Hornets should have come as no surprise to Atlanta high school football aficionados. Earlier that summer, Kwateng turned in the fastest class of 2013 40 yard dash time at the Southeast David Schuman Underclassmen Combine and was also named a Top 10 Performer at the camp. Adding to those  achievements, Andrew went on to be listed as one of Schuman's National Ultimate 100  Performers.
Family Roots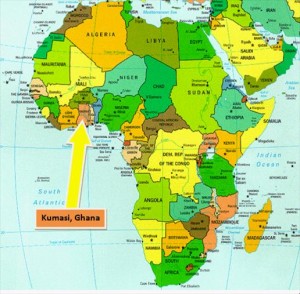 Andrew Kwateng's father, Kwaku "Kay", is from Kumasi, Ghana in Africa. Kwaku moved to United States twenty years ago, settled in Connecticut and married his wife, Carla, who is of Jamaican ancestry. Andrew, born in Connecticut, spent most of his early years in Hopkinton, Massachusetts where he and his family lived until the end of his eighth grade year, before his father moved the family to suburbs of Atlanta.
Andrew and his family are relatively new to the South– home to America's hotbed of top high school football talent. In fact the Head Coach Leo Barker's Roswell Hornets football team had four seniors that earned D-1A scholarships last season plus several others who signed with D-1AA colleges.
Andrew seems to be taking the challenge all in stride. Yet Kwaku believes that his son is not doing all he can to become the best. "He could do more to be better. It's all natural for him. He has to learn to be more mature about it," Kwaku, said with laughter.
Well, if what I saw on film is a kid that still hasn't matured in the way that Kwaku believes–then my God, man! If Andrew takes to heart his father's message, he will have a very promising future ahead of him.
The kid runs with reckless abandon and has exceptional balance and vision to go along with his speed and explosiveness—he can catch too. There are simply not very many high school football players that display his kind of talent—especially not as sophomores!
See for yourself: Andrew Kwateng Highlight Video

Click the link to learn more about Andrew:  Andrew Kwateng's MyWebThang© website .
Related Links
David Schuman's National Underclassmen Combine