Several D-1 Schools Like Wade at RB
By Will Cummings
myHitNews.com
   The 2009 Nebraska high school football regular season is now over. So we thought it would be a good time to look at our picks for the top legitimate D-1A running back/fullbacks prospects in the class of 2010.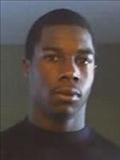 #1 Antaries Daniels (5-11, 190) Omaha Northwest–This fast and powerful RB recently broke the Nebraska Class A single-game rushing record with 410 yard on 36 attempts, which carried him over the 1, 000 total yard mark for the season. There is no doubt that if Daniels played at anyone of the Class A top-tier programs he would probably own some other Class A records. Nevertheless, physically and talent-wise he is among the top backs to ever play at the Nebraska high school level.
Outlook: A poor team is not the only thing that has hamstrung Daniel's ability to grasp a D-1 scholarship. Ultimately it's his poor grades that have kept colleges from knocking on his doors. Yet he will still have an opportunity for a successful outcome by applying himself academically at a junior college. There is still hope that we may one day see this gifted athlete making big plays on Saturday.

#2 Yusef Wade (5-10, 175) Lincoln North Star–During the regular season, he gained nearly 1,100 yards and averaged 7.3 yards per carry, while playing running back for the first time in his varsity career. Displays great vision, quickness and possess an instinctive ability to hit the hole low, leaning and hard–just like you want them too. Wade is a tough kid who plays with a warrior-like mentality. For instance, with no practice and coming off the H1N1 flu, he gained 150 yards rushing, including a 91 yard scamper in last week's game against Lincoln Northeast. And battling the flu was just one of his issues.
Outlook: Initially recruited as a DB, several D-1A schools are now expressing strong interest in him as a RB, WR or ATH. Taking academics into account—he is the No.1 pure RB prospect in the class of 2010. It should be an interesting winter for Wade.

#3 Ronald "The Legend" Coleman (6-0, 250) Omaha North–Sure this three-time state wrestling champion is being recruited as a DT by most. But Coleman could make for a great fullback or even a bull-dozing short yardage back at some D-1A school. Remember, over the past two seasons he has accounted for 38 TDs–still counting–and has already rushed for over 1,200 yards this year.  It still amazes me that some D-1A school has not made an offer to him. Why? some say he may not be "tall enough" for a DT or "fast enough" as a RB or FB. Please! There are too many success stories out there that were not "enough" of something before someone gave them a chance to succeed.
Outlook: The kid is a winner through-and-through: there is no doubt in my mind that whatever position he plays at he next level he will have an impact. The Legend could still end up at DT, but we still like his chances in the offensive backfield.

#4 Nick Mizaur (6-0, 200) Creighton Prep–He has rushed for over 1,000 yards at 6.8 yards a carry in his senior year. A strong straight-ahead runner with good vision and burst has the athleticism and an outstanding football IQ to develop into a solid RB for the right program.
 Outlook: A school looking for this kind of back wouldn't go wrong with Mizaur, but he will most likely will play safety or even LB at the college level. However, because of his proven running abilitiy he has to be considered among the top RB prospects in the class of 2010.