By Will Cummings
myHitNews.com
The Best Senior HS Football Players in Nebraska
   MyHitNews.com's End-of-Season Top 25 Nebraska High School Football Prospects: Class of 2010 is the second of three prospect rankings we do on each class. Our first ranking is based heavily on preseason expectations and the D-1 potential of each senior, whereas the current End-of Season ranking is based heavily on the prospects' actual senior year performances.
   Our last ranking will be released after February's Signing Day. This Final ranking will weigh heavily upon the division level and the school of each prospect's offer(s) and the school they attend.
   Congratulations to Creighton Prep's  Nick Mizaur and Omaha Burke's Lavant Moore for outstanding senior year play that catapulted them into our Top Ten. and to Lincoln North Star's Dillon Schrodt and Papillion QB Jeff Weander for their entrance into the Top 25.
myHitNews.com
End-of-Season
Top 25 Nebraska High School Football Prospects: Class of 2010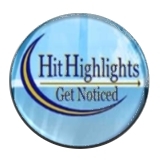 Sponsored by
Hit Highlights.com
1.  Andrew Rodriguez (6-6, 310) OT Aurora
2.  Ron Coleman (6-0, 250) DT, Omaha North
3.  Antaries Daniels (5-11, 190) Omaha Northwest
4.  Bryce Dietz (6-5, 285) OT, Lincoln North Star
5.  Tyler Evans (6-2, 180) ATH, Waverly
6.  Yusef Wade (5-10, 175) DB/RB, Lincoln North Star
7.  Bronson Marsh (6-0, 200) QB/ATH, Millard South
8.  Nick Mizaur (6-0, 200) DB/RB, Creighton Prep
9.  Jesse Hinz (6-4, 280) OL, Beatrice
10. Lavant Moore (6-2, 190) WR, Burke
11. Austin Kaczor (6-4, 210) TE, Ewing
12. Gary Hiatt (6-3, 275) OL/DL, Millard South
13. Jeff Seybold (5-11 200) RB, Lincoln Southwest
14. Glenn Lewis (6-1, 180) WR, Papillion
15. Dillon Schrodt (6-4, 180) WR, Lincoln North Star
16. Christian Dudzik (5-11, 180) ATH, Skutt
17. Austin Williams (6-1, 190) LB, Burke
18  Jeff Uher (6-2, 275) DT, Creighton Prep
19. Stephon Washington (5-8, 175) ATH, Omaha Burke
20. Ben Renshaw (6-5, 210) WR, Millard North
21. Rylan Cotton (6-1, 200) QB, Lincoln Southwest
22. Jeff Weander (5-11 190) QB, Papillion
23. Cody Calhoun, (6-2, 175) WR, Maxwell
24. Chris Lucido  (5-11, 180) DB, Burke
25. Lincoln Hansen (6-6, 275) OL, Millard North