Take the Poll and Pick the Winner: Mustangs or Monarchs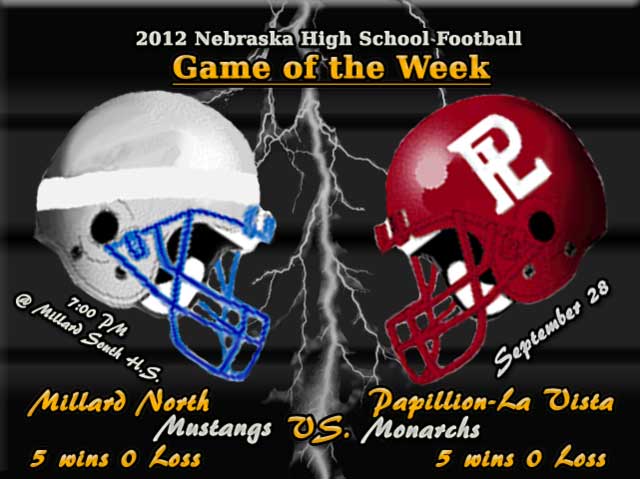 Next Friday's football game between undefeated Millard North (5-0) and Papillion-La Vista (5-0) is shaping up to be one of the most anticipated Nebraska Class A regular season match-ups in memory.
I will have more on the Mustang vs. Monarchs later. In the meantime, you are invited to take the poll (located below) and pick which team that you think will win this game.
Note: The game will be played at Millard South's Buell Stadium.
[poll id="37″]
Switch to desktop view to cast your pick if you're using a smartphone.