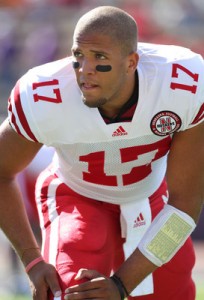 Lincoln Journal Star's Steven M. Sipple is reporting that Nebraska QB Cody Green has asked Bo Pelini for a release from his scholarship.
If true this represents a troubling sign for the Huskers' team chemistry and depth at quarterback going into the 2011 season—the first year of Big Ten football for NU. However, after last season's handling of Green and the emergence of Brion Carnes this spring, I  understand why Cody thinks the time is right for him to look for greener pastures.
Here is the link:
Sources: Cody Green transferring from NU.