Is Nebraska the New Notre Dame?
Take the Poll located at end of this post: "Is the 2011 Nebraska Cornhuskers Football Team Overrated?"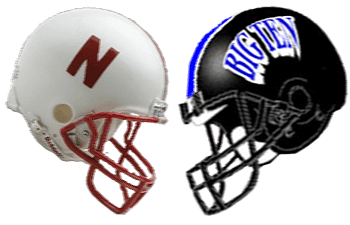 Couldn't resist this one: A MyHitNews.com post commenter "

Ya Dead Wrong On NU!

" suggests that the media and fans are crazy to think the Huskers will win the Big Ten in 2011.

However, Ya Dead Wrong On NU provides some valid points to his argument. So much so that he caused me to pause for a minute and wonder is Nebraska the new Notre Dame?
You know: the media darling that they always dangle in front of us during preseason but they never quite seem to pan out by the end of the year?

You be the judge. Here is what Ya Dead Wrong On NU stated:

My Team: Hawkeyes.

Reasons for Nebraska being overrated:
They lost 4 games last year and barely beat a 2A South Dakota State.
They lost to a very bad Texas team.
They had trouble AGAIN with Iowa State.
Lowly Washington ran all over them in the bowl game and there is my rub. Their defense is not as good as everyone likes to brag about.
They are very suspect against the run.
Oklahoma State put up over 40 points on the "Blackshits" [sic ?] through the air.
Here is what is really going to happen in 2011: They should be 4-0 before the conference play but they also may lay an egg against Washington.
They get beat by Wisconsin. A damn good running team.
Ohio State is way more talented than Nebraska even without Pryor. That means another loss.
After the OSU game everything will start falling apart. Martinez won't be around by then.
I'm thinking they will lose at least 2 more games before the end of the regular season.
This year of high expectations for Nebraska will end with a miserable let down for the team and fans.

Copy this comment and pull it out and read it at the end of the season
and when you do you will say, "Yes Sir, he was right."
Nebraska = OVERRATED and BUSTED.
[poll id="32″]
Related Links: