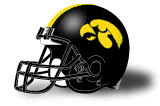 Vote below  on who would win a Huskers VS Hawkeye Football Game 
By Will Cummings
myHitNews.com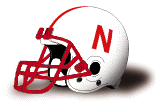 The 2009 football season saw the Nebraska Cornhuskers one second away from winning the Big 12 Championship as they produced a 10-3 record, which includes the brutal 33-0 spanking they put on Arizona to win the 2009 Holiday Bowl. The Huskers' counterparts to the East, Iowa Hawkeyes, were an overtime loss away from claiming the Big 10 crown and compiled an even more impressive record (11-2) that concluded with a workman-like 24-14 victory over favored Georgia Tech in the BCS Orange Bowl.
   Undoubtedly, the season ending polls will have Iowa ranked squarely within the top ten, However, if Texas wins this season's BCS title game–a very strong case can be made that Nebraska deserves top ten billing in the post season polls—even at a spot higher than the Hawkeyes.
   Hold on now. I'm not advocating that Nebraska should be ranked over Iowa. I'm just saying that a very good case can be made for just that with a Texas victory this Thursday night. However, in my opinion, regardless the outcome of the BCS championship game–Iowa should be ranked higher than the Huskers because they are the better team.
   Hypothetically, it's this writer's opinion that if the 2009 Nebraska and Iowa teams were to play two weeks from now on a neutral field–the Hawkeyes would beat the Huskers in a close one. And here is why:

2009 Nebraska Cornhuskers
VS
2009 Iowa Hawkeyes





Defense–Great defense Is what enabled both the Huskers and the Hawkeyes to excell in 2009. The core strengths of each  team's defense  resides in different areas.

Interior
D-Line

Edge

—

Nebraska

.

 

Ndamukong Suh and Jared Crick lead the charge here.

Ends

Edge–

Iowa. Adrian

Clayborn takes no prisoners

.

DBs

Very slight Edge

—

Nebraska.

The Huskers

simply appear to have more depth here.

 

LBs

Edge–

Iowa.

T

he Hawks LBs just seem to demonstrate better overall play at the position.

  Overall Defense Comparison–Even

Special Teams

Edge

—

Nebraska.

Niles Paul has proven that he can take one home on a punt or kick, and punter and field goal kicker Alex Henery is deadly with his foot.

Offense–Both teams have solid offensive units that are oftentimes inconsistent but are smooth as butter when they are clicking.

O-Line

Edge–Even–both are good.

RBs

Slight Edge–

Nebraska

The duo of Roy Helu Jr. and Rex Burkhead are a touch better than freshmen Brandon Wegher and Adam Robinson.

Receivers

Edge–

Iowa.

The Hawkeyes have more proven playmakers in their receiving corp.

QBs

Edge–

Iowa

. Ricky Stanzi, though Iowa fans often find themselves holding their collective breath when he launches the ball, can make all the throws. The Hawks only losses this season came when he was out with an injury. He is a great leader and the difference maker in this hypothetical match-up. Right now he is a better QB than Zac Lee.

Overall Offensive Edge–

Iowa
Game synopsis: Iowa neutralizes Paul on special teams Suh and Crick perform well on D but so does and Clayborne and the rest of the crew. Henery's foot manages to keep the Huskers hanging around and forcing the Hawks into poor field position. But The Hawkeye offense with Stanzi and his superior receiving corp perform admirably in crunch time to win a close one–again.
    The 2009 Iowa Hawkeyes are the best team in the neighborhood—this year!
     That's my take what's yours?
[poll id="16″]
   We all know that a good seasoned QB is the main ingredient to formulate a championship caliber football team: Nebraska and Iowa return experienced big-game-tested seniors Zac Lee and Ricky Stanzi to the most important position in football.This is why next year may be the best opportunity for both teams to make it to the BSC title game. 
   Nebraska and Iowa will be ranked high in the 2010 preseason polls: But which team is better positioned to go all the way in 2010-2011?