Can Anyone Stop the Red Hot Lincoln Southwest Silver Hawk
By Will Cummings
myHitNews.com

   What a difference a week makes as the three-time defending Class A State champion Central Eagles drop two games out out of three and appear to be headed in the wrong direction at the wrong time. Losing three of their last four games, the Champs are reeling like a punch drunk boxer as they fall all the way down to the No. 7 spot in this week's poll. Can the Eagles recover and find a way to stop the bleeding or will this be a year where Coach Eric Behrens doesn't make his annual pilgrimage down to Lincoln?
   Speaking of Lincoln, that's where the best high school basketball in the state is being played right now, and there is no better example than red hot Lincoln Southwest. Coach Duanne Baack's Silver Hawk have burned fifteen in a row into the win column–can anyone put out this inferno? The only other team in the state delivering Silver Hawk-type-heat is undefeated (20-0) Class C  Chadron who holds onto the No. 9 spot.
   Finally, kudos to Coach Kenyon Sharp of Burke and Coach Tyler Cerveny of Benson for climbing back into the Top Ten at No. 8 and No.10 respectively.
   Next week's poll will be the last one until after the State Tournament.
Stay Tuned For:
Action Force's Class A District Breakdown

myHitNews.com's first All-Metro Boys Basketball Team
myHitNews.com Bringing you More In '09
   Again we apologize for the sight not being completely functional during our transfer over to  this new site.  But the move will allow us to bring you a lot of  goodies to make your visit here more enjoyable.
Great New Feature
   One new feature we are especially excited about is our "Prospect Video Page."  On top of our Home Page there is a tab link page named  "Prospect Videos" where myHitNews.com will store any Nebraska high school athlete's personal highlight video for free.   It's a great way for you to get exposure or to check out the competition.
Send Us Your Video
   So if you have a personal video: e-mail myhitnews@yahoo.com  to make arangements for us to get the YouTube link (or any other similar service) to your video or to find out how to send a physical copy of your highlight video to us. 
Action Force's Top Ten
Nebraska HS Basketball Teams
(Week ending 2-23-09)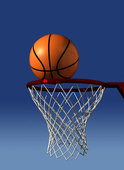 Rank, Team,  (Record), Last  Week's Rank
1.   Lincoln Southwest (19-2) 1
 2.   Creighton Prep (17-5) 2
 3.   Lincoln Southeast (16-5) 6
 4.   Omaha Bryan (17-6) 8
 5.   Lincoln East (15-6) 3
 6.   Lincoln High (12-7) 4
 7.   Omaha Central (14-5) 5
8.   Omaha Burke (12-8) NR
 9.   Chadron (20-0) 9
10.  Benson (13-7) NR
 Contenders
Bellevue East, Bellevue West, Norfolk and North Platte