Grades: Making a Choice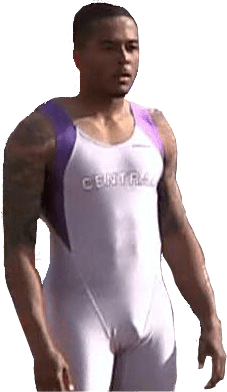 Tattooed up and striding around Nebraska tracks and football fields with the type of swagger and aurora befitting a confident and accomplished young athlete, Omaha Central's Teddy Lampkin exudes the kind of street coolness that many urban kids admire and strive to emulate. But there is more to Teddy than the ink on his skin or his suave demeanor—something more valuable and certainly longer lasting than all of his athletic achievements:

Teddy Lampkin is an outstanding student in the classroom.
The 2010 Gatorade Nebraska Boys Track and Field Athlete of the Year and Iowa State football recruit was among a few dozen or so Nebraska high school student athletes honored this week at the Omaha Metro Track Meet for their academic achievements. His Rivals.com profile lists a 3.40 GPA.

Unfortunately, unlike Lampkin, far too many of our athletically gifted boys and girls choose not to excel in the classroom, or—even worse—to achieve the minimum academic standards necessary to receive student-athletic scholarships. This reality runs rampant within the African American community.

We can trace the roots of this issue all the way back to the African slave trade that began well before the birth of America and its eventual legal adoption and practice on this continent, which subsequently fueled racism, the Civil War, Jim Crow laws, segregation and the Civil Rights Movement. All of which brings us here to where we are today: a society that's a work in progress, still reaching for that elusive thing called equality, but still carrying the burden of its past sins.

Tremendous strides have been made towards achieving "the dream",  but a certain state of mind still has a powerful hold on many black youths. Its mottoes are "being smart in school is not cool" and "why ya tryin' to be white?"  We can lay the blame for this kind of mind set on the historic information presented earlier and/or: disinterested parents, poor school systems, drugs and alcohol, glorification of thug life and violence, teenage pregnancies, single parent homes and on and on… But at the end of the day it's all about the choices each individual makes.

I'm speaking to all of the athletically gifted young brothas and sistas out there: "Make the right choices!"

If you chose to participate in sports remember that it's not a right—it's a privilege. In high school you have to maintain a minimum GPA to participate. In order to be awarded a student-athletic scholarship so that you can keep playing that sport in college, you must have a minimum GPA that includes basic core subjects and you must score high enough on your college entrance exams.

Why miss out on the opportunity to receive a free college education tomorrow because you are too busy trying to be "cool", today? Why endure all those strenuous practices and individual workouts and various injuries to become the best athlete you can be but not make the effort in the classroom that's necessary to qualify for a scholarship?

If you think you are missing out on the fun because you have to study and/or pay attention in class think again! Because the experiences that you will enjoy as a college student-athlete are far more pleasurable and meaningful than any fun that you think you may be having in high school.

It's your choice. Choose wisely.
Related Omaha World-Herald Story:
Husker football recruit out for track season
Daniel Davie, a 2010 state meet 100m and 200m all-class gold medalist, may be an academic casualty.