Cole Fisher Heads list of Metro Juniors to Watch
By Will Cummings
myHitNews.com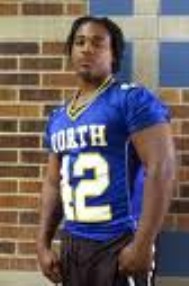 The Omaha World-Herald selects Ron Coleman, North, and Bronson Marsh, Millard South, as the 2009 All-Metro Team Honorary Captains. No juniors were selected for the First Team Offense, but five juniors made First Team defense: Cole Fisher, DB, Millard North; Quentin Urban, LB, Millard South; Brandon Yost, DL, Millard West; Zach Leinbaugh, DB, Millard West and Jimmie Forsythe, DB, Burke.
Notes: It still is still a wonder that no D-1A football program has offered Ron Coleman. The stud from Omaha North has put together quite a career on the gridiron and on the mat. He will undoubtedly go down in history as one of the finest Nebraska high school athletes of all-time. Perhaps the wrestling mat is where Coleman will find his glory at the next level. But I sure would like to see how "The Legend" would develop on the college football field!
Class of 2011 Athlete's to Watch: Cole Fisher, Millard North–He already has an offer from Iowa, most likely to pick up more—may even follow his brother to Nebraska; Quentin Urban, Omaha South–The Super-State First Team football player is an excellent all-around athlete, currently displaying his skills on the basketball court as a guard for the Patriots;  Galen Gullie, Bryan–He found his way onto the All-Metro Second Team as a WR. The junior is also one of the top basketball players in the state. Ted Lampkin, Central— The All-Metro Second Team WR can bring it on the B-ball court and in track & field too; Jimmie Forsythe, Burke–He is quick-footed, tough, athletic and has good speed. The Bulldog QB, who made All-Metro First Team as a DB, certainly has all the skills necessary to play at the next level; Cleo Miller, Benson–The Second Team All-Metro player ran for over 350 yards and 5 TDs in one game last season; Tre' Sacks, Millard South–At 5-5, 185, his size will scare D-1'As away, but this kid is a beast and can fly. I've not seen Millard West's Brandon Yost and Zach Leinbagh play, but they bear watching merely by the fact that they both were selected to the First Team as juniors.
Click here to see the 2009 Omaha World-Herald All-Metro Football Team.