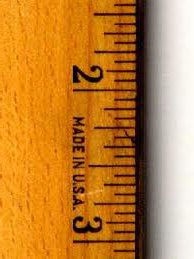 Many a dream of playing Division 1 college ball has been dashed because a player's been told he's too short or too small to play with the big boys. In recent years, however, more college recruiters and even the pros have been more forgiving of a prospect's lack of height and weight and have focused more on the size of his heart, drive and playing ability. One only has to look at the current top 20 NFL rushers to see the impact that the "little guys" are making on the league:
Facts:  12 out of the top 20 rushers in the NFL are 5-foot-11-inches or shorter–the shortest, Jacksonville's 5-7, Maurice Jones-Drew, is currently the NFL's second leading rusher in 2010. Also, these are their listed heights and weights–most are actually likely to be 1 inch shorter or more and to weigh less.
     2010-2011 List of
Top 20 NFL Leading Rushers
5-11 or Shorter 
Rush Rank
Player
Ht, Wt
Team
College
Yards
2
Maurice Jones-Drew  
5-7, 208
Jacksonville Jaguars 
UCLA
1,324
3
Jamaal Charles
5-11, 199
Kansas City Chiefs
Texas
1,303
4
Chris Johnson
5-11, 191
Tennessee Titans
East Carolina
1,267
5
Michael Turner
5-10, 244
Atlanta Falcons
Northern Illinois
1, 256
6
Ahmad Bradshaw
5-9, 198
New York Giants
Marshall
1.182
7
Rashard Mendenhall
5-10-225
Pittsburgh Steelers
Illinois
1,173
12
Ray Rice
5-8, 212
Baltimore Ravens
Rutgers
1,051
13
LeSean McCoy,
5-11, 208
Philadelphia Eagles
Pittsburgh
1,036 
 14
Cedric Benson
5-11, 227
Cincinnati Bengals
 Texas
 1,006
 15
 LaDainian Tomlinson
5-10, 215
 New York Jets
 Texas Christian
 866
16
Frank Gore
5-9, 217
San Francisco 49ers
Miami
853
17
Thomas Jones
5-10, 212
Kansas City Chiefs
Virginia
828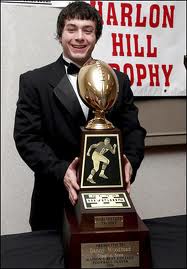 I wonder how many of the above players were considered by some recruiters as being too short or too small to play D-1 ball when they were still in high school. This list only represents a fraction of the number of "little guys" that have made an impact at the highest level of professional football.
How many schools told Nebraska's own Danny Woodhead (North Platte H.S.) that he was too small to play D-1A college ball? Well, after four record setting seasons at Chadron, the listed  5-8, 195-pound back is currently a productive player for the 12-2 New England Patriots. The NFL– where the highest level of football is played–is full of exceptions to the rule at every position when it comes to height. I just chose to use the RB position to illustrate the point that it's not the size of the player—it's the size of the heart that counts.