True freshman Ameer Abdullah impressive in more ways than one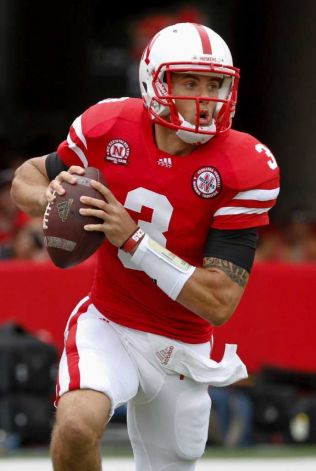 Early last season as I watched redshirt freshman QB Taylor Martinez burst past defenders as if they were planted in cement, I thought – NU really has something special with this kid. Of course this was also assuming that with each game the young California phenom neatly tucked under his belt –  he would naturally improve his skills as a college QB.
Unfortunately, the assumption was turned on its head when Martinez injured his ankle, rendering useless the only weapon he had that separated him from practically any college QB that ever suited up.
Like Superman with a bag full of kryptonite tied to his leg, Martinez became a mere mortal: a fresh first-year starting QB floundering behind an offensive line – unable to deliver when his team needed him the most.
Taylor Martinez's 2010 season closing act was so unsure, so utterly disappointing that I hoped – like many of the NU fans – someone would step up over the offseason to replace him. It didn't happen!
Taylor Martinez is what he is
After two games this season Martinez has proven that he has shaken the debilitating effects of his ankle and toe injuries.  Superman is back! But what does that mean?
The question will only be answered by the fruit Martinez produces during the 2011 season: bitter or sweet, scarce or bountiful – time will judge.
Right now, Taylor Martinez is a riddle. Yet if you're a Husker fan you have to agree with the statement, in reference to Martinez's performance against Fresno State, that Bo Pelini emphasized during his postgame interview:
"…Glad he was on our team!"
Bo Pelini
Martinez is still a relatively young QB, which means that he is going to make some bad decisions and a healthy dose of head-scratching blunders.
Taylor Martinez will not be a great or even a good passing QB this season (or maybe ever) because the mechanics needed are just not there.
Plain and simple – Taylor Martinez is a playmaker: the kind that can produce electrifying long distance runs and a total of 301yards rushing and 5 TDs in two games, to go along with his 335 yards passing and 1 TD on 21-43 attempts.
"A healthy Taylor Martinez who marginally improves his skills as a QB with each game is good enough to win a Big Ten Championship for the Huskers."
Martinez is more than capable of making the passes that count, and when he sees a crease, those rapid-fire fast twitch muscles of his are going to pick up huge chunks of yards.
Taylor Martinez is an open book where the ending is yet to be read: he is capable of becoming the most prolific QB in Nebraska's history or one of its biggest disappointments.
Word to the wise: Huskers must be prepared for worst case scenario
The aforementioned diametrically opposed outcomes and the lingering memory of Martinez's closing act last season, lends itself to the Huskers being prepared to not make the same mistake twice.
The NU staff and players must be mentally and physically prepared for a Martinez meltdown or injury.
Brion Carnes needs to be prepared to take up the slack (taking enough practice snaps with the first team and preparing for each game like he's the starter). More importantly – unlike what happened last year at Texas A&M and at the Big 12 Championship Game – Bo Pelini and new offensive coordinator Tim Beck must not hesitate to throw their backup QB into a game for a shaky or injured Martinez.
The worst case scenario may never materialize if Taylor Martinez stays healthy and continues to be what he is: a playmaker deluxe.  Even so NU must remain vigilant for the possibility!
Side Note: true freshman Ameer Abdullah's postgame interview more impressive than his play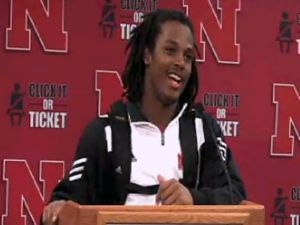 I was blown away by Ameer Abdullah's post game commentary.
Typically when you see a true freshman being interviewed it features a lot of aw-shucks body language, nervous stumbling over words, terse and/or cryptic answers. None of those things were presented when Ameer Abdullah stepped up to the podium to take questions from the throng of media representatives.
Only moments after breaking the NU single-game record for most kickoff return yards (5 for 211) that included a jaw-dropping 100 yard 4th qtr. TD, the young rising star from Homewood, Alabama gave one of the more impressive post game interviews by an athlete that I've ever witnessed.
Calm, poised and humble, Ameer Abdullah answered reporters' questions as if he were a seasoned veteran superstar giving his umpteenth interview after delivering another sterling performance.
Bravo, young man.
If you haven't seen the Abdullah interview here is the Omaha World-Herald link: Ameer Abdullah postgame/Fresno