Warning
: Undefined array key "file" in
/home/hithighl/public_html/myhitnews/wp-includes/media.php
on line
1723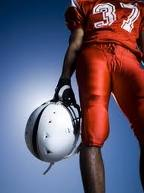 State of affairs are better than they appear for Nebraska prep football
In a recent Omaha World-Herald article titled "Blair's Schany officially signs with Bobcats," longtime World-Herald Staff Writer Stu Pospisil brought forth some very depressing recruiting figures regarding the Nebraska high football class of 2012.
"Schany is one of four known Football Bowl Subdivision scholarship recruits from Nebraska, the smallest class from the state in many years. The Metro Conference was shut out for the first time in recent memory, maybe for the first time since the national letter of intent program started in 1964."

Stu Pospisil, Staff Writer, Omaha World-Herald
Stu is correct in his assessment but if one takes a deeper look into the class of 2012 recruiting numbers you will find this class to be one of the strongest in recent years.
Looking back at last year's class of 2011, there were 9 D-1A signees and 6 D-1AA signees, giving the class a total of 15 division 1 signees.
As Pospisil mentioned in his article, only 4 class of 2012 Nebraska high school prospects signed D-1A letters of intent. Yet a whopping 13 Nebraska kids in this year's class signed with D-1AA schools – a total of 17 division 1 football signees for the class of 2012.
The Class of 2010 had 6 D-1A (includes 1 gray shirt) and 9 D-1AA signees – 15 division 1 signees.
The class of 2012 has 2 more division 1 signees compared to the previous two classes.
The class of 2012 also had more prospects turndown reported D-1A offers and/or D-1-AA offers compared to any other recruiting class I've covered during my soon-to-be five years at MHN. Of course many of the prospects spurning those division 1 offers chose to walk-on at Nebraska.
Keep an eye on the prospects from the Nebraska high school class of 2012 – this class has the potential to produce more quality division 1 and division 2 players than any class in the past several years.