New Athletes Play Their Way Into Top 25 
  

By Will Cummings
myHitNews.com 
   The MHN final Top 25 Nebraska High School Basketball Prospect ranking for 2009/2010 features a couple of new athletes that have moved into the Top Ten as well as several other well-earned additions to the Top 25. 
   The most dramatic entry into the Top 25 is made by Omaha Central freshman Akoy Agau, who bounded from the pool of unranked all the way to the No. 5 spot.  ESPN ranks Agau nationally as one of top 100 prospects in his class. Another player smashing his way from outside the rankings and into the Top Ten is Hastings St Cecilia's  6-10, junior, center  Zach Sterup (No. 9), who already holds a D-1 offer from Iowa to play football. Any schools looking for some beef and athleticism under the basket will be giving Sterup some hard looks. 
The Rest of the Top Ten 
   The No. 1 high school basketball prospect in Nebraska is South Sioux City sophomore Mike Gesell. Already holding five D-1 offers (Creighton, Iowa, Iowa State, Northern Iowa and Nebraska), Gesell has certainly lived up to all the hype that preceded him even before he played his first high school game last year. A masterful ball handler and shooter, the superstar gave further credence to his prowess this year by leading his team to a Class B state title.     
   Minnesota University bound big man Elliot Eliason (6-11) from Chadron holds onto the No. 2 spot. At No. 3 is Ralston's Dwight Smith, who will be attending Colorado State next season. 
    No. 4 in our ranking is the most talented and athletically gifted basketball player in the State of Nebraska: Deverell Biggs. Only the lack of D-1 offers precludes him from being ranked higher. The 6-1 senior walks away from the high school hardwood with three state basketball titles and one State Meet high jump All-Class gold medal—and he could earn another this track season. The No. 6 spot is held by 6-1 Lincoln Southeast guard  Derrius Vick, who may be following Smith to Colorado State. That is if he doesn't get another D-1 basketball offer or football scholarship. Both are strong possibilities for the talented junior. Creighton Prep's Caleb Steffensmeier chimes in at No. 7. The 5-11 senior floor-general holds an offer from the University of Nebraska at Omaha. Chardon's versatile forward/guard Zac Bargen (6-5) is No. 8. Rounding out the Top 10 is junior center Jose Bonilla. Displaying marked improvement from his sophomore campaign, the seven-footer should have a lot of schools taking a closer look at him. 
New Entries Into the Top 25 
   Mike Dentlinger (No. 11), a 6-6 senior forward from Millard North had a monster senior season, averaging over 22 points and nearly 12 rebounds per game; Dalton Sealy (No. 15), a 6-2 senior guard out of Hastings St Cecilia played a major role in leading his team to a Class C state title. And last but not least is Norfolk's 5-9, sophomore, guard Jalen Bradley (No. 20). Bradley set a Class A state tournament record with 12 three-pointers. Keep an eye out on this kid. 
Next Ranking 
   The next MHN Top 25 ranking will be posted in August 2010, after the summer leagues have concluded.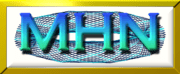 Top 25
Nebraska High School

Basketball Prospects
2009/2010
1.    Mike Gesell, 6-0, G, SO, South Sioux City
2.    Elliot Elliason, 6-11, C, SR, Chadron  
3.    Dwight Smith, 6-3, G, SR, Ralston
4.    Deverell Biggs, 6-1, G, SR, Omaha Central
5.    Akoy Agau, 6-7, F, FR, Omaha Central
6.    Derrius Vick, 6-1, G, JR, Lincoln SE
7.    Caleb Steffensmeier, 5-11, G, Creighton Prep
8.    Zac Bargen, 6-5,F, G, SR, Chadron
9.    Zach Sterup, 6-10, C, JR, Hastings St Cecilia
10.  Jose Bonilla, 7-0, C, JR, South Sioux City
11.  Mike Dentlinger, 6-6, F, SR, Millard North
12.  Sean McGary, 6-1, G, SR, Omaha Central
13.  Tyler Evans, 6-2, G, SR, Waverly
14.  Austin Kaczor, 6-4, G, SR, Ewing 
15.  Dalton Sealy, 6-2, G, SR, Hastings St. Cecilia
16.  Cole Martin, 6-3, G, SR, Creighton Prep
17.  Trevor Menke, 5-10, G, SR, Beatrice
18.  Jordan Tyrance, 6-4, F, SR Lincoln SW
19.  Tobin Reinwald, 6-4, G, SR, Lincoln High
20.  Jalen Bradley, 5-9, G, SO, Norfolk
21.  Ray McGaugh, 6-0, G, SR, Omaha Burke
22.  Andrew Mitteis, 6-1, G, SR, Plattsmouth  
23.  Scottie Davis , 6-5, F, SR, Omaha Burke
24.  Duol Mayot, 6-4, F, JR, Omaha South
25.  Zach Lempka, 6-5, F, SR, Sterling