By Will Cummings
myHitNews.com
 The myHitNews 2009-2010 Nebraska High School Basketball Dream Team represents the 15 basketball players in the state of Nebraska that I believe would have the best shot of successfully competing against similar fictional state all-star teams.
 The hypothetical scenario goes like this:
The state of Nebraska will be competing in a USA high school state basketball championship.  The mission is to bring into camp, for a two week period, 3 coaches and 15 players that will give Nebraska the best opportunity for success.  12 players will make the travel squad but only 10 will suit up.
Below are the players and coaches that I would invite: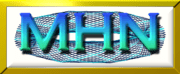 2009-2010
Nebraska High School Basketball
Dream Team 

Akoy Agau, 6-7, F, FR, Omaha Central
Zac Bargen, 6-5, F, SR, Chadron
Deverell Biggs, 6-1, G, SR, Omaha Central
Jose Bonilla, 7-0, C, South Sioux City
Jalen Bradley, 5-9, G, SO, Norfolk
Scottie Davis, 6-5, F, SR, Omaha Burke
Mike Dentlinger, 6-6, F, SR, Millard North
Elliot Eliason, 6-11, C, SR, Chadron
Mike Gesell, 6-0, G, SO, South Sioux City
Doul Mayot, 6-4, F, JR, Omaha South
Sean McGary, 6-1, G, SR, Omaha Central
Dwight Smith, 6-3, G, SR, Ralston
Caleb Steffensmeier,  5-11, G, Creighton Prep
Zach Sterup, 6-10, C, JR, Hastings St Cecilia
Derrius Vick, 6-1, G, JR, Lincoln Southeast

Coaches
Kevin Asher, Hastings St Cecilia
Eric Behrens, Omaha Central
Josh Luedtke, Creighton Prep