Send MHN Your Nominations for the Top 25 Nebraska H.S. Football and Basketball Prospects

MHN Offers Free Website Hosting
By Will Cummings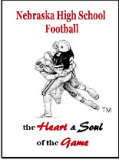 myHitNews.com
MHN will release its Class of 2011: Midseason Top 25 Nebraska High School Football Prospects ranking, on September 20th, 2010. In addition, the 2010/2011 Preseason Top 25  Nebraska High School  Basketball Prospects (all classes considered) ranking will be released on September 27th, 2010.
These rankings are based on a variety of factors: First and foremost, the athlete in question must have the necessary prerequisites to be considered a "college prospect." In other words, there are plenty of outstanding high school athletes–but do they have the size, speed, skills and potential to hold their own competing against the nation's top players?
The most critical factor MHN considers when ranking high school prospects is the strength of interest that the athlete receives from colleges—meaning scholarship offers or drawing considerable attention from college recruiters. Personal observations of live athletic contest, film evaluation and following the media and blog reporting of high school athletic events and individual performances also impact MHN's Top 25 Prospects  ranking. However, no single media source–nor all of them combined–is able shine light upon every nook and cranny out there.  And that's why MHN also relies upon nominations provided by its contacts and you–the fan–to let us know about the prospects that deserve our attention.
If there is a class of 2011 athlete—or a prospect in any future high school. class–that you think that isn't getting his proper due, nominate him by contacting MHN using any of the following methods:
Or simply leave a comment to this post or any other postings.
Make sure to give the player's full name, position and school. Providing his height, weight and any other pertinent information would also be greatly appreciated.
 In addition, if you would like to contribute a post to MHN or have suggestions for future post send an email to the above listed address. Or better yet, "Get your own Free website on MHN."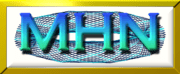 Free Website Hosting
on MHN
MHN is offering

FREE

website hosting with unlimited storage

1

and email accounts

2

on the myHitNews.com domain.
What does that mean to you?
Your site address would be xxxx.myhitnews.com (where the "xxxx" represents the name that you choose for your site).


You control the appearance, content and maintenance of your site.

3


 

Use your free myHitNews.com site to blog about yourself, your favorite subject(s

)

or to conduct business.

4
The only cost associated with your MHN website account are if you plan to sell products on your site or if you need assistance in designing and/or maintaining your site. In these instances, MHN can direct you to low cost alternatives.
To get your free MHN website or for more information, send an email to admin@myhitnews.com.
1. Specific streaming media and video storage limits apply.
2. No email spamming allowed.
3. Certain advertisement restrictions and requirements apply.
4. Sites promoting or distributing  pornography or highly offensive material or engaging in illegal activities are prohibited.
 Related Links:
MHN Class of 2011 Preseason Top 25 Nebraska H.S. Football Prospects
MHN Final Top 25 Nebraska High School Basketball Prospects for 2009/2010