USD: College Football Program to Watch Nabs a Good One in Worden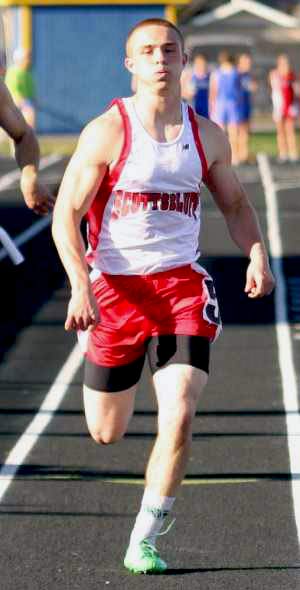 "University of South Dakota Head Coach Joe Glenn and his staff made it impossible to say no," said Luke's dad James Worden. They did a great job on the recruiting trip.
Luke Worden—boasting the fastest listed 40 yard dash time in the Nebraska class of 2013—was impressed with the University of South Dakota's five year plan to pour tens of millions of dollars into upgrading their sports facilities and state of the art law and med schools.
However, what delighted Luke the most about what USD had to offer was a high quality football coaching staff that presented him with specific plans they had for him. Explaining why that despite several D-1A schools— including Nebraska—still showing interest in Worden and asking him to wait later on in the recruiting process for a possible scholarship to open up—Luke decided on Wednesday (Dec 12th) to commit to USD.
In 2012 the 5-foot-10-inch 175 lbs. Worden earned first team Class B all-state honors as a defensive back for the Scottsbluff Bearcats. He also won the Class B silver medal in the 100 meter at last spring's Nebraska state track and field meet.
When I mentioned in my last post 'NE H.S. Class of 2013 College Football Offers & Commitments' that there were prospects in the class of 2013 without any D-1A offers that I know can play D-1A ball—Luke Worden is one of those prospects I had in mind.
With his work strong work ethic, athletic ability and his fortune of being born into a quality family with a rich tradition of athletic excellence and citizenship, he possesses all the physical and intangible attributes to blossom into a true force at the college level.To boot—Worden walks into a great situation at USD with newly hired Joe Glenn taking the helm.
Glenn's record as a head coach speaks for itself: one Division-1AA National Championship (Montana '01) and two Division II National Championships (Northern Colorado '96 and '97) not to mention a couple of  national runner-up finishes and numerous conference titles in each division, making USD a program to watch.
Related Links
Luke Worden: His Fast 40-Times Burn up Turfs at College Football Camps