Vote Below on Who–Currently–Has the Best College Football Program: Hawks or Huskers?
By Will Cummings
myHitNews.com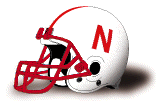 Historically, the University of Nebraska, with its five national championships, has certainly been the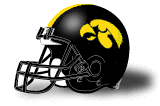 best college football program in the neighborhood that encompasses its boarding states of: South Dakota, Wyoming, Colorado, Kansas, and Iowa. However, if one comes from the school of "what have you done for me lately"and he or she strictly examines the performances of the Iowa Hawkeyes and the Nebraska Cornhuskers football programs, since the start of the 21st century (nine seasons), the answer may not be so certain: 
Nebraska Cornhuskers 

Comparison Category 

Iowa

 

Nebraska

 
Win-Loss 

69-43

 

74-40

 

Conference Championships

2

 

0

 
Bowl Appearances Win-loss 

4 wins 3 loss

 

4 wins 3 loss

 
National Titles 

0

 

0

 

AP Final Top 25 Appearances

 

4 (average rank 11)

4 (average rank 14.75)

 
   Since the 2000 football season, Nebraska edges Iowa in total victories 74- 69, but the Hawks take the edge in conference titles with 2 Big Ten co-championships to 0 Big XII titles for Nebraska. More to the point, during the period in question, Iowa has a Final AP Top 25 Poll ranking average of 11 vs. 14.75 for Nebraska. So who currently has the best football program between the two?  
   Sure, the two teams play in different conferences, and its almost unquestionable that the Big XII is the more competitive conference between the two; yet over the decade, the final AP Poll favors a higher ranking for the Iowa Hawkeyes. Go figure.  
   Iowa head coach Kirk Ferentz is in his eleventh season of guiding the Hawks, and his 2009 team, currently, boasts a 5-0 record and sits at No. 12 in this week's AP Poll. Nebraska's record is 3-1 and they appear at the No. 21 spot in the AP Poll. Bo Pelini–in just his second season at the helm–already seems to have the Huskers poised for a legitimate shot at a Big XII Conference Championship.  The Huskers, nationally televised game against Missouri, onThursday, should give us a good idea of just how far they have come in their quest to again reign supreme atop the Big XII.  
   At the moment, both Ferentz and Pelini have done outstanding jobs in leading their respective programs to be considered among the best in the country. But which one will have the juice to finally climb to the top of the mountain and at least play for a national title within the next three years?
Cast Your Vote  
[poll id="8″]  
Related Updated Link:
Iowa Hawkeyes vs. Nebraska Cornhuskers Head-to-Head Game History: Not Even Close