First Blows Of Season Delivered at Jamboree: Class of 2010 Slated to Get in Last Blasts at Shrine Bowl Game
By Will Cummings
myHitNews.com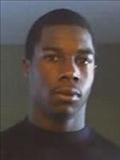 The High school football season is almost close enough to smell. In fact–this week–many of Nebraska's gridiron gladiators have already begun to knock heads this spring, while camping at the MG High School Football Jamboree.
Even better yet, on Saturday, June 19 (6:30 p.m. start time), some of the top seniors from the Class of 2010 will have the opportunity to deliver the last big hits of their high school careers, during the 52nd Annual Nebraska Shrine Bowl Football Game to be held at Lincoln's Memorial Stadium.
Last year's Shrine game was pretty entertaining. And based on the talent listed on the 2010 Shrine roster–this North vs. South showdown has the potential to be at least as exciting.
Click link to check out the 2010 Shrine Bowl Game Roster.