Warren Academy Covers All the Bases in Helping to Build the Complete Student/Athlete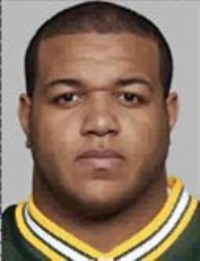 Husker great Steve Warren, a 1999 second team all-American defensive tackle and former Green Bay Packer pro, is starting a new sports academy in Omaha.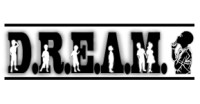 Steve Warren is no stranger when it comes to  taking on successful large scale endeavors. He is founder and director of D.R.E.A. M. (Developing Relationships through Education and Mentoring), a 501(c)(3) non-profit foundation that reaches out to the undeserved and less privileged children and families in our communities. D.R.E.A.M. provides; positive role models for youth, after school tutoring programs and life skill teaching and scholarships to seniors that complete the program. Warren's D.R.E.A.M. foundation even donates refurbished vehicles to families in need—four so far in the two years they have been in operation. Warren has several similar foundations located in other cities around the country. But now he embarks on another passion: Mentoring and helping to develop athletes through his Warren Academy.
 
"Establishing the sports academy is something I've been working on since 2004. I wanted to do it right. So I had to take my time to wait for all the pieces to come together," Warren said.

    Based on its massive scale and Steve Warren's vision for his sports academy, It's no wonder it took so long for it to come to fruition:
Warren Academy To Provide Top Flight Instructors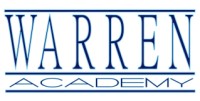 Initially the Warren Academy will specialize in providing elite-level off-season football training, mentoring, and life-skill training to junior high and high school students. The sports academy will provide highly knowledgeable and skilled instructors for each position. In addition to Warren, the list of instructors already on board include former college and professional football players: 
Brandon Williams

—CB, Michigan and Professional

Mike Horacek

— WR, Iowa Sate and Professional

Jerrell Pippens

—S, Nebraska and Professional

Jamel Williams

—S, Nebraska and Professional

Tony Veland

—S, Nebraska and Professional

Jon Bowling

—TE, Nebraska

Todd Doxson

—QB, Iowa State and Professional
Community Partnerships Help Build Complete Student/Athlete
   The Warren Academy is also partnering with the University of Nebraska at Omaha to provide indoor training facilities and classroom and meeting space for life-skill and tutoring sessions.
   "Our sports academy's aim is to help build a complete student/athlete Our partnership with UNO will allow the kids in our program to get acclimated to a college setting and sit in the same seats a college student would so they will be less intimidated and more comfortable when they go to college. We also have in place two professional educators Stephanie Kruse and Dante Lloyd. Their roles will be to identify each and every participant's scholastic needs and to prepare them to exceed the minimum standards of the NCAA Clearinghouse before they graduate from high school, which includes preparing them for taking ACT and SAT entrance exams."
   The Academy will also have on staff a nutritionist that will provide training on proper diet. And eating habits. Warren says that the only missing component right now is a strength and conditioning coach. "I have a friend back East in mind to run our strength and conditioning program. He has applied to UNO's masters program and I'm just waiting for that process to work itself out so he can move to Omaha."
Warren Academy Track Team
   If all this isn't enough to chew on, the Warren Academy will also field a track team this spring. "I love track and field. I am really excited about having our track team. We also plan on incorporating a basketball program next season," Warren said.
   "We plan to do some traveling in track and in our off-season football program. We envision teaming up with other similar football training programs around the country to train together and maybe even compete in some seven-on seven contest."
The Warren Academy Fraternity
   "Our focus is to build a program where all the participants and instructors feel like it's a fraternity. When a kid puts on one of our shirts I want him or her to feel like they are part of something special. I want them to act at all times like they are not only representing themselves but those in the program now, and the ones that came before them, and the ones who will come after them."
How to Sign Up and Participate
   The Warren Academy's first training session is set to begin on Saturday, February 13th, at the Ultimate Baseball Academy located at 4225 South 121st Street Plaza . Athletes and/or parents interested in signing up to participate can call Steve Warren at 402-206-4733. You can also visit the Warren Academy web site @ http://warrenacademy.com to find out more about their program.
NOTICE: If you would like to donate your time and/or tax deductible funds to a worthy cause please visit Steve Warren's D.R.E.A.M. web site for details @ www.joindream.org.