Jonas Luedtke: A Coach To Watch
By Will Cummings
myHitNews.com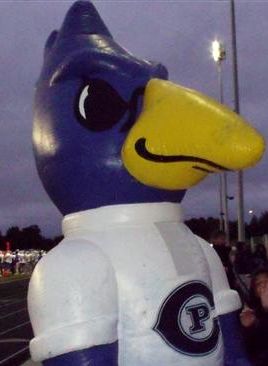 The Metro Conference Holiday Tournament opened play on Saturday with Creighton Prep playing like a team that will not only not only to win this tournament but also like a team on par to repeat as Class A state champions.The junior Jays throttled the hapless Northwest Huskies 82-41, as Creighton Prep's Joe Trouba lead all scores with 21 and teammate Caleb Steffensmeier added 15, While Steffensmeier continues to show us why he is considered one of the premier high school guards in Nebraska, "What sort of conclusion should we draw from Jonas Luetdke's performance as a head coach for the Jr. Jays?"
   There is no question that over the past several years his teams have brought to the hardcourt a well-disciplined, unselfish, winning-style of play. Consequently, fresh off a Class A state championship and fielding another team capable of repeating last year's performance, has Luedtke replaced Central's  Eric Behrens as the premier high school basketball coach  in Nebraska? It may be so.
   Luedtke has certainly accomplished more with less pure talent. Even right now, there are several teams in the Metro that floor better—overall–talent than Prep. Unfortunately for them, for the most part, those squads do not play team ball. Basketball is a team game, baby. And unless your team possess vastly more athletic talent than that of your opponent——you better learn to play as a team if you want to win the game.
Just watch the Creighton Junior Jays play if you need a lesson on how it's done.
So Can Anyone Stop Prep?
   Yep! But if beating a team like Creighton Prep is to be done players on certain teams better huddle up quick and understand that basketball is a team game. And then each and every player on the team must commit to playing disciplined, unselfish ball. If a team can do that, they may find their name etched above the "Champion" line in the Metro Holiday Tournament Bracket below.