Ohio Bobcats Can Rest Easy With Dietz Commitment

The Latest Word
Nebraska High School Football Recruiting News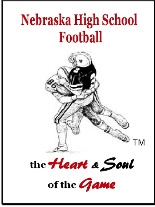 The Latest Word: First off, as a result of myHitNews reporting on Thursday that Lincoln North Star's

Bryce Dietz

may be wavering on his commitment to Ohio University, we have received numerous hits on our site from bobcatattack.com, a message board catering to Ohio University athletics. Our intention was not to alarm you folks: we were just passing on information from reliable sources. However, you can now rest a little easier since those same sources are reporting, today, that Dietz is firm in his commitment to the Bobcats. But there is still quite some time until signing day.
D1-AA South Dakota State, a team that finished second in the Missouri Valley Conference with a 7-1 record (8-4 overall) and earned a FCS playoff berth, is hot on the tail of Millard South's record-breaking quarterback Bronson Marsh.
MyHitNews has not posted any offers for Marsh, but that does not mean he has no offer(s) from a D-1AA or D-II–he does. Right now the main concern for Marsh is that he wants an opportunity to perform at the highest level possible and he wants to play quarterback. That's why South Dakota State may be the front-runner for his services—the Jackrabbits are looking at Marsh to play QB. In addition to Marsh, South Dakota State is showing very strong interest in a couple of other standout Nebraska ballers. Offer announcement(s) may be on the way soon. Stay tuned.