Wrestling Fans At Burke Miss Out On Match Between Two of the Top Heavyweight Athletes In Region
By Will Cummings
myHitNews.com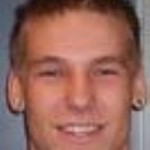 Well, alright! Maybe my source who said last week that the Huskers were going to offer Bronson Marsh a gray shirt turned out to be right after all: Huskersillustrated.com's Sean Callahan is reporting that the Huskers are planning to meet with Marsh this evening to discuss a gray shirt—stay tuned!
So What is a Gray Shirt?
In short: It means that a player will sign a letter of intent in February but he will not practice with the team or attend classes at the school giving him the gray shirt until the second semester. His five year clock will not start until he begins classes in the second semester (next January).
His scholarship will not count against the school's total allowable per year (25) until next year—in Marsh's case the class of 2011.
Nebraska's Ron Coleman vs Iowa's Matt Hoch
It would have been a great treat for fans who attended this past weekend's Omaha Burke Wrestling Invitational to see these two talented athletes grapple. However, the Omaha World-Herald reported that undefeated and three-time Nebraska state wrestling champ Ron Coleman of Omaha North did not wrestle in the meet because he was "out getting healthy for the stretch run." On the flip side: Iowa's Harlan Cyclone heavyweight Matt Hoch, a 6-5 , 230 lb, DE football prospect, did wrestle in the meet. Hoch, who has multiple D-1A offers, is committed to the University of Missouri. He went on to beat Norfolk's Aaron Wichman 13-4 to win the 285lb title at the Burke invitational.
See full story on Burke Wrestling Invitational here.