Josh Watson: Nation's No. 1 Prep School DT — Class of 2010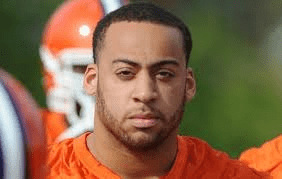 Josh Watson, a 6-4, 270lb defensive tackle out of Delaware, was among our first Hit Highlights.com sports highlight video clients back in 2008. Now he is a redshirt freshman at Clemson, who took the much less traveled road in his quest to play big time college football.
After graduating from Wilmington, Delaware's John Dickinson High School in 2009, Watson attended one year of prep school at Hargrave Military Academy, located in Chatham, Virginia. While at Hargrave Josh Watson became Rivals Class of 2010 No. 1 Prep School DT in the nation and one of the most sought after defensive tackles in his class, before choosing Clemson over the likes of Florida State, Boston College, North Carolina and Duke.
Nothing gives me more pleasure than seeing a young athlete that I study — especially on film — realize the potential that I see in him or her.
Congratulations Josh, and I hope that you have a great career at Clemson.
We did both Watson's junior and senior year highlight videos at Dickinson. Below is his junior year highlight video — where I first saw his enormous potential — and the link to the accompanying article I wrote about him back in 2008:
Original article link:  'Delaware's Josh Watson: 'Diamond in the rough' chases D-I Offers'
Josh Watson Junior Year Highlight Video
httpvh://www.youtube.com/watch?v=uW9nPigye38