Host Dave Shillinglaw and Mark Kraynak Bring on the Goodies
 By Will Cummings
myHitNews.com 
  The 2009 Nebraska high school football season has come to to an end, which means that the start of the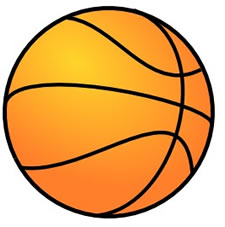 Nebraska high school basketball is just around the corner. Look for the 2009/20210 high school basketball season to bring some outstanding individual performances and some very exciting team match ups. And a sure way for you to keep tabs on your favorite teams, players and coaches is to catch the Nebraska High School Hoops Radio Show which airs every Wednesday at 6:00p.m., on ESPN affiliate station1620 AM the Zone. 
   The Nebraska High School Hoops Radio Show will air for 13 weeks during the basketball season and is broadcast from DJs Dugout in Bellevue, which as you can imagine is conducive to some pretty lighthearted moments and some crazy shenanigans like pitting student/athletes against one another to see who can eat the most buffalo wings.
   The Hoops Show's two very knowledge and entertaining hosts, Dave Shillinglaw and Mark Kraynak (Cox Game of the Week host), can also most certainly break it down with the best of them. The first show airs on December 2. And if it's anything like last season's, you can be assured of being entertained by some good banter between the two hosts, great guest and some outrages contests. More importantly, you will get some good insights from interviews with the top high school basketball coaches and athletes in Nebraska. Don't miss it!
Check out the official Nebraska High School Hoops Radio Show web site: www.nebraskahoops.com
---
myHitNews.com examines the Top Guard Prospects in Class of 2010: November 28.
At left, eventual Class A State Champion Creighton Prep guard, Alex Hook, splits them in a playoff game against Omaha Benson.