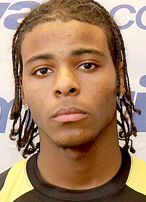 Good Games on Tap for Class A Quarterfinals 
Cast your vote below for who will win each game.  
The opening round results of the 2010 Class A state playoffs went as expected except for No. 13 seed Lincoln Northeast's dramatic 38-37 overtime win over No.5 Omaha Westside. But the Rockets win should not come as too much of a shocker considering the excellent job that second year coach Justin Smith has done in revamping the Lincoln Northeast football program. 
Millard North Mustangs (8-2) vs. Lincoln Northeast Rockets (7-3) 
Justin Smith is no stranger to state playoff pressure: He guided Class C2 Wakefield High School to two consecutive undefeated state championship seasons in 2006 and 2007. Coach Smith will need all of that experience and more for his team to advance past their showdown with Millard North. Talk about head coaching playoff experience—Fred Petito ranks among Nebraska's all-time leaders. The Mustangs will have to bring their A game to prevail in this one.  
Omaha Burke Bulldogs (9-1) vs. Columbus Discoverers (7-3) 
Paul Limongi and his Burke Bulldogs look determined to take a trip to Lincoln–they were impressive in their 42-6 first round playoff win over Larry Martin's Omaha North Vikings. To accomplish their mission they will have to slowdown Columbus' potent ground attack lead by Dillon Loschen, who racked up 352 yard rushing in a game a couple of weeks ago. As for the Discoverers, well, they better hope they can invoke their nickname before game time: that is "discover" a way to contain the state's most explosive offensive player Jimmie Forsythe. Or it's going to be a long night. 
Millard South Patriots (9-1) vs. Creighton Prep Junior Jays (7-3) 
The most intriguing Class A quarterfinal: Millard South vs. Creighton Prep. Every game is potentially the last for legendary Junior Jay head coach Tom Jaworski. That added motivation along with Class A regular season rushing leader Richard Wynne Jr. (1,422 yards) makes Creighton Prep a dangerous foe. But Prep will have their hands full too in trying to wrap up reigning state champion Millard South's arsenal of explosive playmakers spearheaded by Nebraska baseball recruit QB Blake Headley; RB Tre Sacks; ATh Quentin Urban and the always dangerous all purpose back Eddie Collins. 
Lincoln Southeast Knights (9-1) vs. Millard West Wildcats (8-2) 
This is the most difficult Class A quarterfinal playoff game to get a read on.  
Earlier in the season, the Knights beat Creighton Prep 12-7 and their lone defeat came at the hands of Columbus (14-17). Lincoln Southeast has struggled to get by every decent opponent that they have faced, and the Millard West Wildcats are more than a just respectable team—their two losses were to No. 1 Burke and No. 2 Millard South. The Knights will have to get the most out of their home field advantage and QB/ATH Derrius Vick if they want to win this one.
[poll id="26″]
2010 NSAA High School Football Playoff Brackets
Related Links 
Nebraska High School Football Regular Season  Leaders (Oct 29)