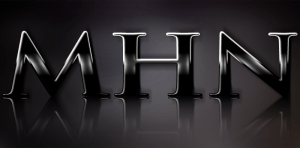 In response to my 'Goodbye World' post on November 27, 2011
During the past four years, I've immensely enjoyed covering Nebraska's top high school athletes through the myHitNews.com blog. However, due to current obligations as well as the development of future projects – at the present time – my free time is very limited. Therefore, I made a decision late last month to shutdown the site.
In hindsight, considering the wealth of information, articles, videos and images collected on MHN and the abundance of Google and other search engine hits for this information, I would be doing a disservice to many of the athletes, coaches, administrators and past contributors that have been featured in some shape or fashion on this site.
As a result I have decided not to shutdown MHN.
Yet to keep things fresh I need your help.
I need contributing authors who are willing to write occasional, weekly, and/or daily articles. Even onetime contributors are welcomed as long as you have a good take.
Pick your sport, pick your subject.  
I would love to feature more high school sports especially girls.
If you are a good writer and want your own myHitNews sub domain to cover your sport or blog I can set it up free of charge with no monthly fees ever.  If you want to spin-off into your own domain I can set you up with that, too. Of course, I'll have to charge for that service.
You got pictures or a video you want the world to see? Send it. All contributions are welcomed.
Thanks for those that sent the kind words and encouragement.
Now please help keep MHN fresh.