By Will Cummings
myHitNews.com
The MHN Final Top 25 High School Football Prospects: Class of 2010 rankings is based on the overall bottom line ability of a prospect making an impact on the college game during his career. Therefore, it is weighted heavily in favor of prospects that will be attending D-1 A or D-1AA programs, since those schools represent the highest level of college football and receive the most attention from fans, media and professional scouts.
The overall ranking of each player relative to his peers is based on the combination of the following criteria.
a,) The school that the prospect will attend.
b.) The prospect's overall raw talent level reflected by his size, speed and/or quickness.
c.) The prospect's proven ability in high school to play the position he was recruited to play.
Taking the above criteria into account in its entirety leads me to the following ranking for the Nebraska high school Class of 2010:
myHitNews.com
Final Top 25 Nebraska High School Football Prospects: Class of 2010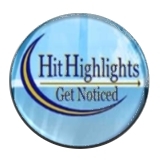 Sponsored by
Hit Highlights.com
#1.  Andrew Rodriguez– Nebraska, OL 6-6, 310, Aurora. The big fella is without doubt the cherry on top of the the cream of Nebraska's top prospects in 2010.  He Receives the highest marks in the class for his ability to play his recruited position. Also has tremendous raw talent: great size, strong and athletic with good quick hands and feet. Another bonus is he has the skills to play both guard and tackle. Rodriguez possesses the kind of ability to become an all-American caliber player in college and more.  It will be interesting to see how he manages to navigate his way through some pretty stiff competition already on the team and a couple of other outstanding incoming freshmen.
#2. Antaries Daniels–Iowa Western Community College, RB, 5-11, 190, Omaha Northwest.

Powerful, fast and possessing a plethora of moves, pound for pound A.D. has more raw skills for his position than any player in the class. So much so that despite not having a D-1 offer and having to attend a junior college. His raw talent and his proven ability to play his recruited position trump all other prospects in his class except Rodriguez. As evidence: Playing on a team with an 0-9 record and consistently facing defenses with nine men in the box concerned only with stopping him, he rushed for over 1,000 rushing yards this season, and set a Class A single-game record by rushing for 410 yards. We shall quickly find out next year whether he is as good as advertised. If so–look for D-1A schools to come calling.
#3. Jake Cotton–Nebraska, DL, 6-7, 245, Lincoln Southwest. Pardon my initial scoffing at this offer. Like many who saw a player not considered a legitimate D-1A prospect before the start of his senior year and getting his first and only D-1A offer from the school his father coached at–I was more than a little concerned to say the least. However, his film proves otherwise. Cotton shows a lot of promise on film–good pad-level for his size and his raw talent, highlighted by a 6-7 frame that he has yet to fill out, along with his current playing ability give him a tremendous upside. If he lives up to his potential he will make the Husker staff look like geniuses. I'm sure this young stud will also be motivated by trying to out do his older brother, Husker tight end Ben Cotton. High marks here for bloodlines.
#4  Tyler Evans–Nebraska,
WR, 6-2, 180, Waverly.  An outstanding athlete in three sports (football, basketball and track) Evans gets high marks for raw talent. However, he takes a huge hit in the rankings for his proven ability to play his recruited position. Initially offered by the Huskers in most part for the defensive skills he displayed at summer camp, they now are talking about starting him out at WR. I'm sure he is athletic enough to make the transition but he will face a tremendous learning cure and a lot of competition. I liked his potential better as a safety with his height and athletic ability.
#5.  Yusef Wade–Nebraska (walk-on),
DB/RB, 5-10, 170, Lincoln North Star.  The most versatile football player in the class. He can play the corner–the most athletically challenging position in football–and he can play equally as well on offense as a slot back or WR or change of pace RB. He also shows promise as a return specialist. So much talent on display that the Huskers still don't know where to start him out for sure. High marks for his proven ability to play his postilion(s)  (a two-way starter that rushed for over 1,100 yards and earned all-state honors as a DB) and raw talent with his 4.48 speed, quickness and vision; however, he takes a big ding for his height. And last but not least he can play through pain. He played most of his senior season with a couple of injuries that would have sidelined most, yet he still managed to perform at a high level. He is one tough hombre.
#6.  Bronson Marsh–Nebraska (gray shirt),
QB, 6-0, 200, Millard South.  A definite fan favorite, the record setting QB set class A records for total career yards from the position and total passing yards. He earns high marks for raw talent namely good speed, athleticism (a very good 110 meter hurdler) and nice bulk on his listed 6-0, 200lb frame. The main concern here is that there is no consitent evidence that he can play his recruited position–safety or DB. The Huskers are loaded with talent in the defensive backfield. He will have to overcome a lot to make an impact there. The young man is a fierce competitor so anything is possible with him, which is ultimately why the Huskers brought him on board.
#7.  Bryce Dietz–Ohio University,
OL, 6-5, 280, Lincoln North Star.  High marks for raw talent–mainly limited to his size. He will definitely be a project for the Ohio Bobcats. Takes a huge ding here for his proven ability to play his recruited position. Obviously the Bobcat staff saw enough to make him a rather early offer. And that offer more than anything else earns him a spot at this position.
#8.  Ron Coleman–Southeast Missouri State,
RB, 5-11, 245, Omaha North.  "The Legend" lives! Last winter, Coleman took a huge gamble by acting on the Huskers interest in him as a DT. He then proceeded to pack on the pounds to reach 250lbs. It didn't work. I especially liked him as a LB during his sophomore year and ranked him as the third best RB in the state this year. In my opinion, remaining focused on these two positions and improving his speed would have given him the best shot at a D-1A scholarship. But it is all good in the end as the three-time and soon to be four-time state wrestling champ will soon be toting the rock for D-1AA Southeast Missouri State. High marks for ability to play the position. And keep your eyes out for this one. "The Legend" continues…
#9.  Nick Mizaur–Brown University,
RB,  5-11, 200, Creighton Prep. A two-time 1,000 yard rusher and an equally effective defender at the safety position, Mizaur is taking his act to the Ivy-League. He receives high marks for his ability to play his recruited position. Though he will start his career at Brown as a running back, he also shows great promise as a safety. He proved as much against some of the top high school talent in the country at this year's Max Emfinger All-American Bowl Game Classic, where he returned an interception back for 71 yards. In addition to his solid skill set, Mizaur possess the intangible quality of a strong will—the ability to rise to the occasion. This asset along with his abilities could make him an all-conference caliber player at Brown.
#10, Dillon Schrodt–Nebraska (walk-on),
WR. 6-3, 185, Lincoln North Star. He caught my attention early last spring with his record-setting 6-9 indoor high jump at the DakotDome located in Vermillion, South Dakota. Latter that spring, I saw some junior football film of him and was intrigued, but thought he was more of a track guy. However, during his senior season Dillon Schrodt proved he was indeed a football player. Good hands and speed, Oh! And his leaping ability along with his return skills make him a Top Ten prospect with a bullet. High marks on raw talent, nice size (a rangy 6-3), 4.5 speed and agility. Definitely one to keep your eyes on.
#11. Lincoln Hansen–Eastern Michigan,
OL, 6-6, 300, Millard North. Receiving a very late D-1A offer this big guy will be a project. but he just may turn out to be one of the top linemen in this class. Unfortunately for him, he will be going to a program that finished last in the MAC Conference with a 0-12 record last season. Not a lot of hope on the horizon either.  Despite his D-1A offer he just misses our Top 10.
#12. Jesse Hinz–North Dakota State, OL, 6-4, 280, Beatrice
#13. Christian Dudzik–North Dakota State, ATH, 5-11, 180, Omaha Skutt Catholic
#14. Trevor Roach–Nebraska (walk-on), LB, 6-3, 225, Elkhorn
#15. Myles Jablonski–North Dakota, LB, 6-1, 190, Omaha Skutt Cathlolic
#16. Tyler Wullenwaber–Nebraska (walk-on), WR, 6-1, 180, Centennial
#17. Austin Williams–Nebraska (walk-on), DB, 6-2, 190, Omaha Burke
#18. Matthew Korus–South Dakota State, DB, 5-11, 180, Humphrey St Francis
#19. Nick Krings–South Dakota State, DE, 6-4, 215,  Humphrey St Francis
#20. Gary Hiatt–Minnesota State-Mankato, OL, 6-3, 280, Millard South
#21. Matt Longacre–Northwest Missouri State, DL, 6-2, 235, Millard West
#22. Glenn Lewis–Iowa Western Community College, WR, 6-1, 180, Papillion
#23. Kyle Emanuel–North Dakota State, LB, 6-2, 220, Schuyler
#24 Savontae Brown–Northwest Missouri State, OL/DL, 6-3, 289, Lincoln North Star
#25. Chris Lucido–Augustana, DB, 5-11, 180, Omaha Burke