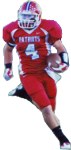 Latest Recruiting News: Millard South's Quentin Urban Commits to South Dakota 
Quentin Urban, a two-time first team all-state class of 2011 football prospect, turns down Nebraska Cornhuskers walk-on opportunity–slotted to play safety for the D-1AA Coyotes.
OWH link: Quentin Urban Commits to South Dakota.
---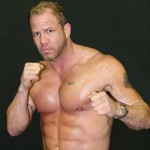 Check out MyHitNews affiliate publisher Darin Allen's in depth riveting interview with former professional World Heavyweight Boxing Champion and Rocky V co-star Tommy "The Duke" Morison. 
The Duke shares his explosive views on H.I.V. and the conspiracy to thwart his career, imprisonment, comeback bid, community service involvement, his new book and future fight and movie plans:
Includes videos of some of his brutal KOs and earlier interview about his comeback and what he claims may have caused his HIV positive test results.
Hot Link: Tommy Morrison Interview: Beating the Odds in Controversial Comeback.
---